Bio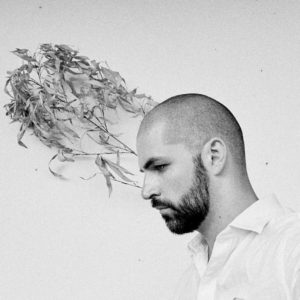 I started to take pictures at a really young age with my father, a professional wedding photographer.At the age of 20 I started to work in Milan for the news agency Newpress, visually documenting social, political and sports news. After four years I began to work as a light and digital assistant in fashion photography – which I continued until the age of 28, when I joined the international photographic agency Cesura as Gabriele Micallizzi's assistant, and began to work on international issues, foreign affairs and long-term photographic projects. These days I work as a freelance international photojournalist, specializing in humanitarian crises and conflicts, and working to shine a light on under-reported issues and peoples around the world.
Now based in the Philippines, over the last two years, I have reported extensively across South East Asia; documenting the human impact of the Marawi siege, and exploring tribal life in rural communities, beyond the reach of phone signal, internet or electricity. I've also focused my lens on the intersection between teenage pregnancy, child marriage and malnutrition in Cambodia, Laos and the Philippines – collaborating closely with the award-winning journalist Corinne Redfern, in an investigation funded by the European Journalism Centre. Our project, Crying Hunger, was subsequently been featured in newspapers and magazines all over the world.
Prior to moving to South East Asia, I reported from Iraq, where I documented the war against ISIS in Mosul, and produced a series of stories that followed minority religious groups impacted by the conflict. It was work that was informed by my previous experiences of working both in Turkey – where I had covered the May 1st demonstrations for several years in a row, while also reporting on the spread of the drug "bonzai" throughout disadvantaged communities – and in Greece, where I had worked to document the 2015 election through the lens of the country's economic collapse, and reported on the refugee crisis in Lesbos.
In last five months, I've been largely working in Nepal, working primarily to depict maternal health struggles in the Himalayas, while developing a personal project that follows one transgender woman and the complexities of self expression within conservative Kathmandu.
I've been published in national and international magazines and newspaper likes the Washington Post the Daily Telegraph, The Guardian, Tatler Philippines, Sunday Times Shouth Africa, Vice Uk, Vice Italy, News Deeply, Esquire Uk, Marie Claire Uk, Marie Claire Australia, Vanity Fair, Fabulous, Grazia Uk, Stylist, Il Corriere della sera, il Giornale, Repubblica.